Restaurants
The dining options at Meliá Punta Cana Beach Resort are designed to amaze the taste buds of even the most discerning gourmets. Aromas and flavours from all over the world mean that every meal transports you to other lands with the finest culinary reputation. It provides 6 restaurants (including 2 buffets + 1 private The Level restaurant) and access to 6 more restaurants at Meliá Caribe Beach.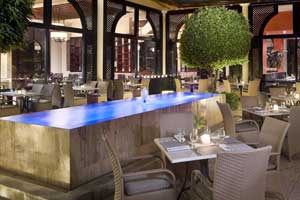 MOSAICO
Much more than just a buffet. A magnificent restaurant where international and regional cuisine combine to offer an extensive choice based on diversity and good taste. Located in the Tropical Zone in the resort, the fantastic Mosaico Restaurant offers a show-cooking station and delicious dishes prepared with a fresh ingredients that delight one and all.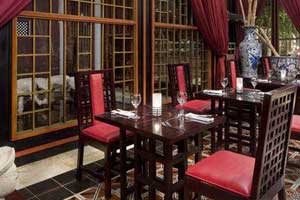 MUOI
A first-class Vietnamese experience A gift for your taste buds. Enjoy fresh, local ingredients cooked to order in our open kitchen! If you have any special dietary requirements such as allergies or veganism, the chef can adapt the menu to your needs. The restaurant is very popular, so booking is required.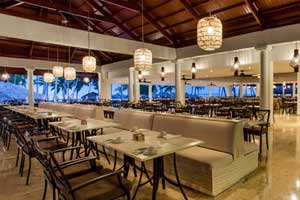 RUMBA
The Rumba Restaurant serves an incredible buffet of tasty superior quality international dishes right next to the beach. Feel the sand between your toes and enjoy the Caribbean setting while you savour delicious dishes from regions around the world. An experience you will want to repeat for breakfast, lunch and dinner.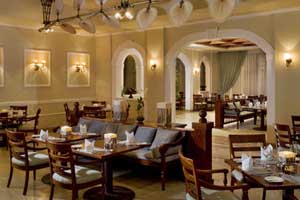 CASA NOSTRA
For people who love quality Italian cuisine, the Casa Nostra Restaurant takes you on a journey to Italy in every aroma and every flavour. A selection of exquisite dishes made from the tastiest superior quality ingredients. Enjoy classic dishes for dinner such as magnificent pasta, surprising rice dishes or succulent meats.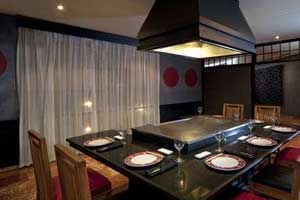 HOKKAIDO
Discover exquisite Asian fusion cuisine in each of the dishes at the Hokkaido Restaurant, a delight for lovers of Asian food. Enjoy an authentic Asian experience from the moment you cross its fascinating bridge until the moment you savour the most flavourful dishes in Japanese cuisine. (*) Extra charge applies

The Level Restaurant
International buffet reserved for The Level guests

Capri
Ready to enjoy exquisite Mediterranean cuisine? The Capri restaurant serves a delicious choide of meat or fish dishes to make your visit an unforgettable experience.

Alma
Experience a culinary journey through Spain. The Alma Restaurant offers a great choice of some of the finest Spanish dishes.

Tartufo
Restaurant specialising in Italian cuisine. The Tartufo restaurant serves a delicious choice of pasta, pizza and rice dishes.

Bazaar
Ready to enjoy the delicious, avant-garde Bazaar Restaurant? Featuring a modern food truck and buffet station.

La Hacienda
Experience the essence of Tex-Mex cuisine. At La Hacienda Restaurant enjoy and savour every dish.

Merkado
Buffet or a la carte restaurant with 4 different areas: Peruvian-Japanese fusion cuisine, international, Italian or meat dishes. Overlooking the spectacular Bávaro Beach.